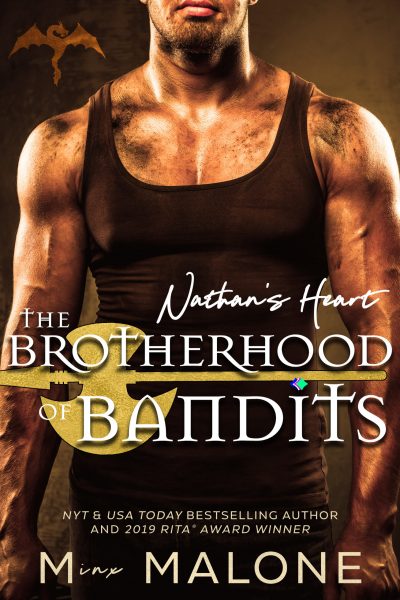 **Amazon price-matches to free at their discretion. If it's not FREE in your Amazon store, please get a copy from one of the other vendors. Enjoy!
From NYT Bestselling Author Minx Malone, comes a hot-blooded new series about a renegade band of dragon shifters!
Nathan Drake cares about only one thing. Money. As a recovery agent (*cough thief) he'll take any job that gets him the green. His brothers don't call him Heartless for nothing. But a heart doesn't keep food on the table. Living on the outskirts of dragon shifter society has taught him that. Whether it's drugs, jewels or weapons, he'll recover whatever the clients wants, for his cut of the loot of course.
Until the night a storm pushes him off course and he's forced to take his cargo back to his den. Locked inside fighting the mating fever he discovers the crate isn't filled with diamonds or jewels at all. Instead it contains the one thing he can't ignore.
A girl.
---