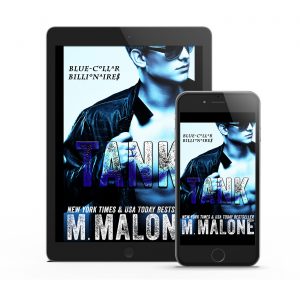 ★★★★★"So much more than I thought it was going to be. I was sucked in by Tank's story!" -Alpha Book Club
I'm angry. All the time.
Raised by an amazing single mother, I'd give her anything. But I can't fight her cancer. The only thing that can do that is money. Lots of $$$
Then my father comes back into our lives offering everything we need. For a price…
There's only one person that keeps me anchored in the midst of the chaos. One person untouched by violence and money and lies. Emma Shaw.
But if there's one thing I've learned, it's that when money is at stake, the only person you can trust is yourself.
The sizzling first book in M. Malone's USA TODAY bestselling series about the true bonds of brotherhood.